Archive for the 'conference' tag
We took an early look at the #CES2014 tweets last week, and now we're back to give you the bigger picture of everything that happened in Vegas (it doesn't stay there if you put it on Twitter, and especially if you hashtag it).
From the lead up to the show- we started tracking on January 5th and the show officially began on the 7th- until it ended on January 10th, there were 457.2k tweets made by 163.8k contributors, reaching 170 million people. The first official day saw the biggest spike in tweets: 119.6k, beating out the previous day's just-under-100k. That's an average of just under 5k tweets an hour.
The most retweeted tweet was posted on the first day of CES, from PlayStation, and saw over 5k retweets and 141 replies:
4.2 million PS4s sold. Four. Point. Two. Million. #CES2014  pic.twitter.com/TXLA3FElQh

— PlayStation (@PlayStation) January 7, 2014
The rest of the most retweeted tweets were from other brands and an agency, with one or two independent reporters in the mix:
1. @intel
2. @cmithun (Campbell Mithun, agency)
3. @chippy (Chippy, tech writer)
4. @Windows
6. @byandreachang (Andrea Chang, tech writer)
7. @Logitech
8. @Audi
9. @WWE
10. @BMWi
This is a departure from the past, when CES was ruled by tech bloggers rather than brands. Since 2011, however, more brands have fully embraced social media and in-depth social strategy, joining the conversation that was already happening around them. Their increased presence in the conversation- especially their ability to direct it- shows the results this investment has brought. Brands aren't just responding to various levels of coverage from tech bloggers, they're creating, participating in, and growing the conversation themselves.
That is a powerful presence to have at the biggest consumer electronics show in the world.
This isn't just in terms of retweets either; the top contributors to the overall CES conversation also included brands:
1. Endgadget
2. Microsoft
3. Mashable
4. CNET
5. Intel
6. WSJ
7. YouTube
9. WWE
10. intlCES
That's four brands in the top ten contributors when three years ago there was only one. Based on this activity, influence from brands can only be expected to grow in the coming years.
Want help tracking tweets about your next conference or event? Let us know!
Speaking of events that happen this time of year, it's CES week in Las Vegas. (You may recall that we've analyzed CES tweets before.) We'll write more on this as the event continues over the next few days, but we wanted to check on what Twitter thinks about CES so far. Here's a quick rundown of early CES tweets.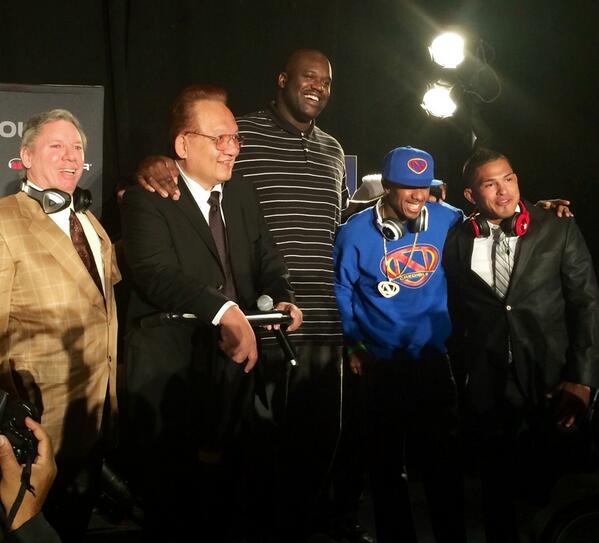 Most retweeted accounts:
Most buzzed about brands:
Intel
Samsung
Sony
Biggest celebrity endorsements:
@Shaq (Monster)
@NickCannon (Monster)
@LeVarBurton (AMD)
There were nearly 100,000 tweets using the official #CES2014 hashtag posted yesterday (January 6) and today – the first official full day of the conference – is on track to beat that. More CES updates throughout the week, so check back in later!
Want help tracking tweets about your next conference or event? Let us know!
Hashtags are a delightful, double-edged sword. On one hand, they enable you to organize your tweets so they can be found by others interested in the same type of content. On the other hand, they can be hijacked by those looking to capitalize on the popularity of particular hashtag. With that in mind, you'll want to go through a checklist of several hashtag best practices to get the most out of using them without wasting a good tweet on a bad hashtag.
Create your hashtag
Keep it short, relevant, and simple. If you use a really long hashtag, people won't have as much room to add their thoughts. For example: #MMchat stands for #MarketingMondays (a Twitter chat*), but the full version is too long to use in an interactive Twitter event. You want attendees to be able to add as much as possible to the conversation.
Test your hashtag
Once you've come up with a snappy hashtag, you need to find out: Is it already being used? Is this particular hashtag routinely spammed by random, unrelated accounts? (If you're using a general hashtag to increase reach on a post- which we cover in the next section- you'll want to avoid hashtags that get spammed by unrelated accounts.) Do a quick search on Twitter to see if a hashtag is already being used and, if so, how. For example, searching #socialchat turns up that it's already a popular hashtag in use for a tweet chat which means you'd want to pick something different for your chat or event. The general hashtag #socialmedia is fast moving and full of information, but also routinely gets spammed. You might test out using it, but know that it's easy for your post to get lost in the flow of information.
For a more detailed look at how to maximize your hashtag use for both tweet chats (similar to Twitter parties, but reoccurring) and events such as conferences, you might want to check out these other posts:
16 ways to use Twitter to improve your next conference
7 tips to maximize your conference attendance using Twitter
Miss a conference? 5 tips for getting the most out of the hashtag on Twitter
The key to a successful Twitter party? Planning ahead.
9 tips for getting the most out of Twitter chats: As a host
10 tips for getting the most out of Twitter chats: As a participant
Get more out of a hashtag
You can extend the reach of a post by using more popular and general hashtags– in moderation. For example: If you're talking about analytics, #measure and #msure are great hashtags to use in order to expose your post to a larger audience of people interested in data measurement. We don't recommend using more than three hashtags in the majority of your tweets, however; too many hashtags look spammy.
Searching broader hashtags related to your industry will also help you find interesting content to learn from and share on your own accounts, in addition to surfacing interesting influencers to follow.
Hashtags are also a great way to find people who share similar interests to you outside of work, particularly with the rise of social television:
9 tips for watching TV on Twitter
Track your hashtag: Includes TweetReach-specific tips
You can track hashtags using our tools- either to get an idea of a conversation in a snapshot report (free, or a $20 full report) or monitor an ongoing conversation in a TweetReach Pro Tracker. Why would you want to do this? Hashtags can give you a great idea of the conversation around specific topics or events that are affecting the general population– or you in particular, if it's a campaign hashtag you want to know the reach and results of.
How do you make sure you're getting all the information you need? Check out:
What to do when your campaign hashtag gets hijacked on Twitter
In conclusion
Have a hashtag question we didn't address? Leave it in the comments, or find us on Twitter. Happy hashtagging!
*Twitter chats, or tweet chats, are reoccurring virtual events where people meet to discuss various topics using a hashtag to connect the conversation. They're a great way to network, and increase or share your knowledge on a topic. 
Which conferences and events are you headed to this fall? We at Union Metrics would love to see you if you find yourself in the same place as us in the next few weeks! Here's our conference schedule for the next month or so. Let's meet up!
Today, we'll have a table at the ATX Startup Crawl in Austin, Texas. If you're in Austin, come by and say hi! We're hiring and we'll have lots of swag and stickers to give away. Follow us on Twitter to find our location.
Next week, we're headed to New York for Pivot Conference, where we'll be exhibiting on Tuesday, October 15. Come see us! Can't make it? Keep up with PivotCon on Twitter via @pivotcon or #pivotcon.
Then we're headed to Digital Hollywood on October 21-24 in Los Angeles, where our Chief Customer Officer Jenn Deering Davis will be speaking on Thursday, 10/24. You can keep up on Twitter via the event hashtag #DHFall.
Finally, we'll be at the KEEN Digital Summit on October 24-27 in Nashville, where our CEO Hayes Davis will be speaking on Saturday, 10/26,. Follow along via @KEENsummit and #KEEN2013.
We'll be in Las Vegas next week for SXSW's new V2V conference and we'd love to meet up. Drop us a line, or catch us on Twitter to let us know your plans.
Also, check out our founder Jenn Deering Davis' session on Market Like the Movies (Without the Studio Budget), happening Monday, August 12 at 4:30 p.m. PT. Learn how to market your startup using the social media strategies Hollywood has perfected to drum up excitement about TV and movies on social sites like Twitter, Tumblr and Facebook. All without worrying about an unflattering picture of you showing up on the cover of a grocery store gossip mag.
See you in Vegas!
Photo credit: Tumblr founder David Karp's own Tumblr
We've covered how to get the most out of a conference using hashtags as both an attendee and as the host before, but what if you planned to go to a conference and missed it, or can't afford the trip?
Go to the conference website and check someone's feed that you know attended to see what hashtags were used; this will cover all the bases if either source missed one
Search those hashtags to see what the main conference chatter was about:

Making connections: maybe someone you have a good relationship with connected with someone else you'd like an intro to
Notes from presentations/keynotes: find links to SlideShares and recordings
Photos: get a feel for what events were like
Observations about the location: if you're planning to attend in the future, you can remember the restaurants, bars and other sites attendees recommended
If you're familiar with the area and you know in advance you're going to miss the conference, consider tweeting out some suggestions for places to go eat and socialize on the hashtag(s)

See if someone made a Storify of the conference, or consider making one yourself and tweet out the link with the conference hashtag(s)
Run a free TweetReach snapshot report for the main hashtag to see top contributors (you might want to follow them) and what the most retweeted tweets were. Be sure to do this as soon as the conference ends so you can get the best information. (And if you want more, you can buy a full report for $20, no account necessary.)
Ask if anyone has a link to a blog post about the conference from past years; that way you can really get a complete picture of how it changes year over year
Did we miss any good tips? Leave 'em in the comments.
We've covered how you can
maximize using Twitter during your conference as a host
– now what about as an attendee? Here are some quick tips to maximize your conference experience via Twitter:
The basics:
Learn the official event hashtag & double-check that you're typing it correctly: seems simple enough, but you'll miss out on a lot of connection and engagement with a typo
Make sure you're following the host's official account (or accounts): check periodically to see if there have been any changes in the scheduling, location of panels or smaller events, or any other breaking conference news
Advanced move? Research food places (and coffeeshops; even bars with good happy hours!) near the conference location, and follow some of them on Twitter. You might score a discount with a Twitter coupon, or at least have a place to invite follow attendees around sessions!
What you're saying:

Quoting someone? Cite it as the speaker or an audience member, and tag it with their Twitter handle, if you have the information handy
Keep it short and sweet: you'll be more likely to be retweeted if you keep your character count low, and other conference goers don't have to trim your tweet down to add their own thoughts before retweeting
Share, follow back, add your thoughts– don't just lurk in the conference hashtag streams! This is how you strike up conversations and form relationships with fellow attendees
Turn online interactions into offline: notice you keep tweeting with the same people? Meet up for lunch, coffee or happy hour to take your conference networking offline
Got something we missed? Share it in the comments. And we'll see you at #SXSWi 2013!
Photo credit: Scott Beale/Laughing Squid at laughingsquid.com

The team here at Union Metrics proposed a number of great panels for next year's South By Southwest conference. They're all listed below. If you think any of these would be interesting presentations at SXSW, please give us a vote!
Featuring these speakers:
Answering these questions:
What social networks offer access to social data and how do they provide that access?
What issues should you be aware of in order to maintain compliance with the Terms of Service from different providers?
What are the technical challenges inherent in consuming, storing and analyzing large amounts of social data?
While social data is often treated as the answer to all kinds of marketing and branding questions, it does have plenty of limitations. What are some useful business questions social data can answer?
What tools and techniques are available to get started analyzing social data?
Featuring these speakers:
Answering these questions:
Why do fans share film-related content online?
What are studios and networks doing to engage their audiences in and out of the theater?
What marketing tactics work best to market a movie on Facebook? On Twitter?
What social media metrics are the most important to measure during a film release?
Can social media predict a film's success at the box office?
Featuring these speakers:
Answering these questions:
What are examples of successful brands on Tumblr?
What are examples of clever Tumblr campaigns and strategies?
How is the community on Tumblr different from Twitter and Facebook?
What kind of content resonates on Tumblr?
How can you measure a Tumblr campaign? What metrics matter?
Featuring these speakers:
Answering these questions:
How do you balance company and product information on your home page versus a clean, simple design to drive more conversions?
By the time users make it to your Plans and Pricing page, they should have a basic understanding of your offering. What are some best practice examples of Plans & Pricing pages that convert?
How can data and infographics be used to tell simple stories that encourage users to act?
Are you ever done iterating? How do you avoid analysis paralysis and start implementing and testing quickly and continually?
Everyone has an opinion and sales, marketing, and design all want to make sure their ideas are incorporated into the final product. What are some tips for avoiding design by committee?
Featuring these speakers:
Answering these questions:
Why do we care about service-oriented architectures? What are important concepts in a SOA?
What are the advantages of using an SOA? What are the pitfalls?
How do I know I need an SOA?
How can we get started with SOA today?
What are some awesome SOA technologies?
Featuring this speaker:
Answering these questions:
What is social television?
How has Twitter changed how we watch TV?
What are some examples of effective TV-related Twitter campaigns? What shows are doing the best (and the worst) on Twitter?
What role do second screen apps play in TV viewing?
What are some predictions for the future of Twitter and TV?
Twitter is the perfect social channel for conferences. It provides a real-time, public and searchable record of tweets about a conference that organizers, speakers and attendees can follow. Twitter even allows people who can't attend in person to read along as conference events unfold. And Twitter gives conference planners an archive of participant comments, as well as measurable data they can report back to sponsors.
If you're a conference organizer or producer, here are a few things you can do to make sure you're getting the most out of Twitter during your next event.
Using an official conference hashtag
Select a unique official hashtag. Make sure no other events are using this hashtag and that it's separate from general topical conversation. Keep it short and easy to remember. A good conference hashtag will include the conference name or abbreviation, and sometimes the year or location. If you can, avoid using underscores or other punctuation in your hashtag to keep it simple (and to be sure the hashtag works in every Twitter client). Some we like include #BWENY (BlogWorld Expo) and #ica12 (International Communication Association).
Communicate the official hashtag. Try to make the official hashtag easy to find. Post the official conference hashtag on presentation slides, as well as signs and posters around the conference venue, list it on the conference website, and use it in official tweets from your own and other organizers' Twitter accounts. Encourage speakers and sponsors to use the hashtag.
Track mentions of the official and unofficial hashtags. In addition to the main official hashtag, attendees may adopt track- or interest group-specific hashtags or mistakenly use an incorrect hashtag. Try to keep track of all relevant hashtags, even if they're not officially endorsed.
Surfacing interesting conference topics
Follow conversation as it unfolds. Keep track of attendee tweets about the conference, both to monitor conversation during the event, as well to create an archive for future access. It's very simple to follow the use of a hashtag in real time with any number of Twitter clients and applications, so pick your favorite. If you want to share these tweets, consider displaying them live on a monitor at the conference or on the conference website.
Pay attention to retweets. Use retweet counts to keep track of which tweets are getting the most traction on Twitter. What speakers, presentations, or topics are being retweeted? You can use this information to make your next conference even better.
Use official handle to ask questions. Twitter is great for real-time interactions, so use the official conference account to ask attendees how things are going. Get live feedback on presentations, the venue, conference logistics and more.
Find problems quickly. Monitor conversation about the conference throughout to detect problems. Is the wifi not working? Are participants unable to find certain rooms? If something is going wrong and you're actively monitoring conference tweets, you can fix small problems before they become big problems.
Sharing important conference content
Use official handle to post announcements and schedule changes. Give participants a central and reliable channel on Twitter where they can access important conference information. If there are any important announcements or changes to the conference schedule, post them to the official Twitter account so attendees can find and share them.
Distribute speaker slides. Use Twitter to make it easy for attendees to find speakers' presentation slides. Encourage speakers to share their slides through their own Twitter accounts, and retweet those slides from the official account. Also share links back to the conference website where participants can access and download conference slides and other documents.
Answer attendee questions. Throughout the conference, use Twitter to answer audience questions, direct attendees to the appropriate resources and make sure everyone is getting the most out of the event.
Tracking audience engagement
Measure total Twitter audience size. With the spread of conference content on social media like Twitter, the size of the audience can grow well beyond the number of attendees physically present. Measure the total reach and exposure for conference tweets, as well as the number of total tweets and unique contributors.
Determine popular speakers and presentations. Analyze conference Twitter engagement by tracking metrics like retweets, replies, favorites and impressions to learn which topics are generating buzz. Search for speaker and panel names, presentation topics and track titles to see which ones are most talked about. Find out which images are being shared the most to determine attendees' favorite moments, and track shared URLs to see which websites and pages have been most useful to participants.
Share metrics with sponsors. Report this information back to conference sponsors to demonstrate the value of their sponsorship. Showing sponsors how many more people their brands reached beyond in-person conference attendance can be very valuable to securing future sponsorships. When possible, share specific examples of effective tweets about or from conference sponsors.
Gathering feedback for your next conference
Tweet links to conference feedback survey. In addition to sending a post-conference email asking attendees for feedback, also post a link to the feedback survey on the official Twitter account. Some attendees may be more likely to respond on Twitter, so this gives them another opportunity to respond.
Compare this conference to other events. How did this conference compare to recent or related conferences? If you have Twitter metrics for previous years' conferences or other similar conferences in your industry, use them to see how this year's event measured up. Look specifically for changes in engagement and participation, as well as reach and exposure. If this event's metrics were lower, try to figure out why and how you can improve next time. If they were higher, that's great, but try to learn more about why your numbers were up.
Analyze qualitative tweet content. In addition to quantitative audience and engagement metrics, tweets are a great source of qualitative data about the conference. Read through a tweet transcript after the event is over to see what attendees liked and didn't like. Mine this transcript for any feedback you can use to improve for next time. In some cases, an in-depth content or sentiment analysis might be useful.
Photo credit: Scott Beale/Laughing Squid at laughingsquid.com
________________________________________________________________________________
Interested in learning more about TweetReach? Take a look at our website or contact our sales team for more.