Archive for the 'conference' tag
While Twitter, Instagram, and Tumblr are the main three platforms brands tend to work with, other brands are making strides in places like Snapchat and on Pinterest. If you have the resources to play around with these platforms in addition to the big three- or if you know that's where you audience spends a large amount of their time- take the opportunity to see what you can do in these places to supplement and enhance everything you're doing elsewhere. They're particularly fun platforms to utilize in a cross-platform campaign.
Snapchat
We've covered the basics and specifics for brands on Snapchat, as well as showing which brands are using it well. Snapchat is a perfect way to keep in touch with event attendees in a lighthearted way throughout a conference; you can send snaps showing upcoming events, or recapping a session or a cocktail party. You can ask for snaps back in order to share free drink tickets or admission to a packed keynote; your creativity is the limit on Snapchat in terms of interaction with your followers. Like Instagram, it's a great way to show off the atmosphere and get future attendees more interested in booking their trip for the next year.
It's also a great way to foster conversations between attendees; intimidating names in a field can seem more approachable to build a connection with when they're willing to send a silly snap.
A snap from Mashable attending a Google event in San Francisco. 
Just be sure you're letting attendees know ahead of time across your other platforms that you're on Snapchat, because most won't think to look for you there. Having signage up around your conference will also let attendees know where to find you across platforms, and keep official hashtags in play, making post-event tracking easier for you!
Pinterest
Pinterest is a great way to help attendees get organized around a conference; build boards for them so they know what to pack, and what sites to see around town if they decide to come a few days early or stay a few days after. You could even encourage speakers to build their own boards around their areas of expertise, driving traffic back to their sites and letting attendees have a better idea of who they are and what their professional and personal focuses are.
An example of a Pinterest board from SXSW, showing off photos from Instagram and helping attendees figure out what to pack. 
The number and variety of boards you want to build up for your event is up to your creativity, time, and resources. Also keep in mind that Pinterest is great at driving sales, so pinning books your speakers have written after an event is a good idea as well as the same kind of snappy visual reminders you put on Instagram around deadlines for ticket prices.
The bottom line
The bottom line remains the same as in our previous post covering the big three social marketing platforms (aside from Facebook): Play to the strengths of every platform you have a presence on, but especially with these two, don't be afraid to get creative and have fun.
If you have any questions or examples of great conference marketing we missed, please leave it in the comments!
We recently discussed 3 dos and don'ts for running a campaign across platforms, but what about marketing a conference or similar event across platforms? Successfully marketing an event requires tailoring your message for each platform, just as with any successful campaign. We'll break down some of the specific uses for each platform here, playing to their individual strengths and making note of what to keep in mind based on how each works and interacts with the others.
Twitter
We've covered 16 ways to use Twitter to improve your next conference and 7 tips to maximize your conference attendance using Twitter, so what's different when you're adding other platforms to the mix?
When building your communication plan for your conference you want to keep in mind the strengths of each platform to plan which content you're going to disseminate where; Twitter's strength lies in it being the ultimate real-time tool. Use Twitter to broadcast quick updates and reminders throughout your event, such as:
Remind everyone of the official hashtag

Make announcements and reminders of keynotes, session start times, and any other events like a cocktail hour or party 

Let everyone know if a session, talk, or cocktail hour has been delayed, canceled or moved to a different location
Make suggestions about where attendees can head for meals or drinks offsite, tagging the handles of those businesses where applicable
Introduce speakers by their handles
Thank speakers, organizers, and any companies that have provided staff for catering or bars (and be sure to mention their handles too)
Answer any questions from attendees, and resolve any problems they bring to light quickly
Also be sure to prominently and consistently use and track the official hashtag you've created for your conference, which will tell you everything that went well and everything you can improve for the next time.
Instagram
Instagram is new territory for many marketers, which is why we've written a series for those new to the platform over on our Union Metrics Tumblr. Specifically for events you'll want to check out how to effectively use hashtags, the nuances of sharing to other platforms via Instagram, and even the different moves personal brands should make there (in case you're an event attendee in the future, wanting to promote yourself and connect with other attendees and organizers).
So whether you're established on Instagram when you decide to market your event there, or you've decided to make the conference the official launch of your Instagram presence, there are a few things to keep in mind. Instagram's purely visual nature is a strength for any brand looking to tell a succinct story in photographic terms. However, the single-track feed on mobile means that too many posts can easily overwhelm your followers, so established brands with a large following who know only a portion of that following will be present at an event will want to consider setting up a side account if you plan on frequent event updates.
With that in mind, some of the ways to use Instagram at a conference include:
To show off the conference venue, including what the weather in the host city is like

Share photos of sites to see around the host city
Tap into other big communities on Instagram by showing off the #food available on and offsite of your conference (be sure to tag any offsite restaurants and bars that have an Instagram presence, and follow their accounts)
Post reminders about meetups in other cities leading up to the conference, or after it, like this one from SXSW V2V
Share engaging photo reminders of deadlines for submitting speaker applications, getting a discount on event passes, and more
Post photos of keynote speakers, tagging their Instagram accounts with permission so that attendees can get a better idea of who they are
Post photos to highlight your event organizers, staff, and even regular attendees to give a behind-the-scenes look at everything that goes into the work of organizing and executing a conference (and tag their accounts too, where appropriate, or at least follow them)
Bonus: If you're short on resources, use the snappy photo reminders around deadlines as a starting point to share the same reminder across platforms, tweaking the message for each. For example, hashtags don't seem to increase engagement on Facebook, so if you're going to use the sharing buttons native to Instagram, wait to post all of your hashtags in the first comment. They'll work the same way for categorization and discovery across Instagram as when you put them in your initial photo caption, but they won't clutter your post across platforms. 
Tumblr
More and more brands have been experimenting with marketing on Tumblr and seeing some fantastic results. The built-in social aspect allows for amplification of announcements and photo recaps of any event or conference in  a way that's not possible with traditional blogging platforms. A brand hosting an event on Tumblr might use the platform to:
Go into more detail about deadlines and what's required on applications for speakers, but be sure to put it all behind a cut and underneath a snappy visual (maybe a version of the same one you used on Instagram!) 

Use the photo post-type collage option to show off the mood of the event, the venue, official accommodations, shots of the host city, past event parties and attendees, speakers and more (Tumblr automatically builds a collage as you upload multiple photos in one post)
Do a series using each of the ideas above, or pull a few of each type into one post for a photo overview. Pull these from Instagram or post a mix of Instagram photos and those from other sources
Use embedded video posts to show clips from the speakers you're featuring, or a video summary of a past event; even a video tour of the host city
Video post types will also host SlideShares of presentations using their embed codes, perfect for recaps and previews of sessions and topics from speakers
Link to articles or blog posts from event speakers, or quote things past speakers have said using the quote post-type
If past event attendees have written up their experiences, link to those as well, or quote excerpts from what they had to say
Remember that Tumblr's reblogging feature is what makes it so powerful; be sure to reblog anything appropriate or related to your conference from the Tumblrs of your upcoming or past speakers, regular attendees, organizers and more. Doing so will only encourage them to reblog you, amplifying your message to their audiences and possibly tapping new audience members. 
Example of a post from a speaker that SXSW V2V could reblog– if they had a Tumblr. 
After all, if they follow your speakers and attendees, it's likely that they're interested in the type of event you're putting on.
The bottom line
Play to each platform's strengths, and put in the work ahead of time to figure out where your attendees spend the most time. If you have limited resources, put your work into those places. Anything else after that will be a bonus.
Oh, and one more bonus tip: All of these platforms use hashtags, so search each one for any hashtags you can think of that are related to your conference or event to see how people are already talking about it in each place. Keep that tone and style in mind as you plan your approach, or use it to tailor and rethink your approach if you already have a presence there.
Got any questions, or have any ideas or examples of great conference execution across platforms that we've missed? Leave it in the comments!
Chances are you've seen some of the big announcements coming out of Apple's Worldwide Developer's Conference (WWDC 2014) in San Francisco this week, and we thought we'd take a look at the size of the entire conversation around it. Since the conference started on Monday, 704.6k tweets have been made so far about the WWDC by 266.2k contributors for a reach of 151.1 million unique Twitter accounts.
Some of the most retweeted tweets so far have come from John Shahidi (Co-Founder, creator, and CEO of Shots, an app for selfies and photos) and from Tim Cook, CEO of Apple:
Apple Event with @SteveStreza #WWDC http://t.co/CQRz3zZNaY #selfie

— John Shahidi (@john) June 2, 2014
Thrilled to meet many talented developers, especially these winners of our student scholarship program. Enjoy #WWDC! pic.twitter.com/2uVvc9vHnT

— Tim Cook (@tim_cook) June 2, 2014
If you want to keep up with the conference as it continues through Friday, check out these top five hashtags:
We took an early look at the #CES2014 tweets last week, and now we're back to give you the bigger picture of everything that happened in Vegas (it doesn't stay there if you put it on Twitter, and especially if you hashtag it).
From the lead up to the show- we started tracking on January 5th and the show officially began on the 7th- until it ended on January 10th, there were 457.2k tweets made by 163.8k contributors, reaching 170 million people. The first official day saw the biggest spike in tweets: 119.6k, beating out the previous day's just-under-100k. That's an average of just under 5k tweets an hour.
The most retweeted tweet was posted on the first day of CES, from PlayStation, and saw over 5k retweets and 141 replies:
4.2 million PS4s sold. Four. Point. Two. Million. #CES2014  pic.twitter.com/TXLA3FElQh

— PlayStation (@PlayStation) January 7, 2014
The rest of the most retweeted tweets were from other brands and an agency, with one or two independent reporters in the mix:
1. @intel
2. @cmithun (Campbell Mithun, agency)
3. @chippy (Chippy, tech writer)
4. @Windows
6. @byandreachang (Andrea Chang, tech writer)
7. @Logitech
8. @Audi
9. @WWE
10. @BMWi
This is a departure from the past, when CES was ruled by tech bloggers rather than brands. Since 2011, however, more brands have fully embraced social media and in-depth social strategy, joining the conversation that was already happening around them. Their increased presence in the conversation- especially their ability to direct it- shows the results this investment has brought. Brands aren't just responding to various levels of coverage from tech bloggers, they're creating, participating in, and growing the conversation themselves.
That is a powerful presence to have at the biggest consumer electronics show in the world.
This isn't just in terms of retweets either; the top contributors to the overall CES conversation also included brands:
1. Endgadget
2. Microsoft
3. Mashable
4. CNET
5. Intel
6. WSJ
7. YouTube
9. WWE
10. intlCES
That's four brands in the top ten contributors when three years ago there was only one. Based on this activity, influence from brands can only be expected to grow in the coming years.
Want help tracking tweets about your next conference or event? Let us know!
Speaking of events that happen this time of year, it's CES week in Las Vegas. (You may recall that we've analyzed CES tweets before.) We'll write more on this as the event continues over the next few days, but we wanted to check on what Twitter thinks about CES so far. Here's a quick rundown of early CES tweets.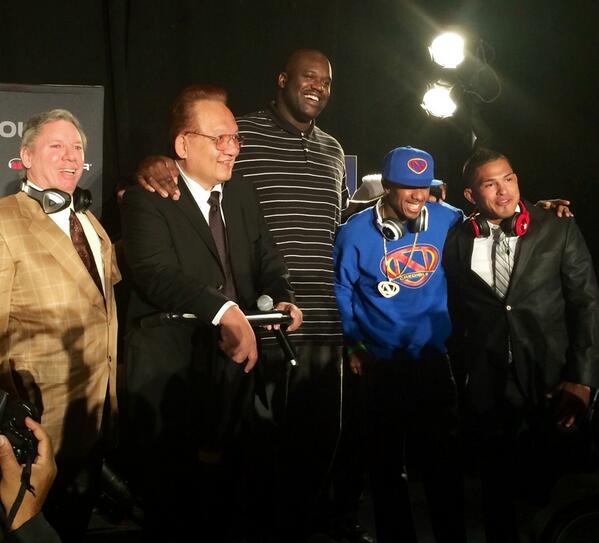 Most retweeted accounts:
Most buzzed about brands:
Intel
Samsung
Sony
Biggest celebrity endorsements:
@Shaq (Monster)
@NickCannon (Monster)
@LeVarBurton (AMD)
There were nearly 100,000 tweets using the official #CES2014 hashtag posted yesterday (January 6) and today – the first official full day of the conference – is on track to beat that. More CES updates throughout the week, so check back in later!
Want help tracking tweets about your next conference or event? Let us know!
Hashtags are a delightful, double-edged sword. On one hand, they enable you to organize your tweets so they can be found by others interested in the same type of content. On the other hand, they can be hijacked by those looking to capitalize on the popularity of particular hashtag. With that in mind, you'll want to go through a checklist of several hashtag best practices to get the most out of using them without wasting a good tweet on a bad hashtag.
Create your hashtag
Keep it short, relevant, and simple. If you use a really long hashtag, people won't have as much room to add their thoughts. For example: #MMchat stands for #MarketingMondays (a Twitter chat*), but the full version is too long to use in an interactive Twitter event. You want attendees to be able to add as much as possible to the conversation.
Test your hashtag
Once you've come up with a snappy hashtag, you need to find out: Is it already being used? Is this particular hashtag routinely spammed by random, unrelated accounts? (If you're using a general hashtag to increase reach on a post- which we cover in the next section- you'll want to avoid hashtags that get spammed by unrelated accounts.) Do a quick search on Twitter to see if a hashtag is already being used and, if so, how. For example, searching #socialchat turns up that it's already a popular hashtag in use for a tweet chat which means you'd want to pick something different for your chat or event. The general hashtag #socialmedia is fast moving and full of information, but also routinely gets spammed. You might test out using it, but know that it's easy for your post to get lost in the flow of information.
For a more detailed look at how to maximize your hashtag use for both tweet chats (similar to Twitter parties, but reoccurring) and events such as conferences, you might want to check out these other posts:
16 ways to use Twitter to improve your next conference
7 tips to maximize your conference attendance using Twitter
Miss a conference? 5 tips for getting the most out of the hashtag on Twitter
The key to a successful Twitter party? Planning ahead.
9 tips for getting the most out of Twitter chats: As a host
10 tips for getting the most out of Twitter chats: As a participant
Get more out of a hashtag
You can extend the reach of a post by using more popular and general hashtags– in moderation. For example: If you're talking about analytics, #measure and #msure are great hashtags to use in order to expose your post to a larger audience of people interested in data measurement. We don't recommend using more than three hashtags in the majority of your tweets, however; too many hashtags look spammy.
Searching broader hashtags related to your industry will also help you find interesting content to learn from and share on your own accounts, in addition to surfacing interesting influencers to follow.
Hashtags are also a great way to find people who share similar interests to you outside of work, particularly with the rise of social television:
9 tips for watching TV on Twitter
Track your hashtag: Includes TweetReach-specific tips
You can track hashtags using our tools- either to get an idea of a conversation in a snapshot report (free, or a $20 full report) or monitor an ongoing conversation in a TweetReach Pro Tracker. Why would you want to do this? Hashtags can give you a great idea of the conversation around specific topics or events that are affecting the general population– or you in particular, if it's a campaign hashtag you want to know the reach and results of.
How do you make sure you're getting all the information you need? Check out:
What to do when your campaign hashtag gets hijacked on Twitter
In conclusion
Have a hashtag question we didn't address? Leave it in the comments, or find us on Twitter. Happy hashtagging!
*Twitter chats, or tweet chats, are reoccurring virtual events where people meet to discuss various topics using a hashtag to connect the conversation. They're a great way to network, and increase or share your knowledge on a topic. 
Which conferences and events are you headed to this fall? We at Union Metrics would love to see you if you find yourself in the same place as us in the next few weeks! Here's our conference schedule for the next month or so. Let's meet up!
Today, we'll have a table at the ATX Startup Crawl in Austin, Texas. If you're in Austin, come by and say hi! We're hiring and we'll have lots of swag and stickers to give away. Follow us on Twitter to find our location.
Next week, we're headed to New York for Pivot Conference, where we'll be exhibiting on Tuesday, October 15. Come see us! Can't make it? Keep up with PivotCon on Twitter via @pivotcon or #pivotcon.
Then we're headed to Digital Hollywood on October 21-24 in Los Angeles, where our Chief Customer Officer Jenn Deering Davis will be speaking on Thursday, 10/24. You can keep up on Twitter via the event hashtag #DHFall.
Finally, we'll be at the KEEN Digital Summit on October 24-27 in Nashville, where our CEO Hayes Davis will be speaking on Saturday, 10/26,. Follow along via @KEENsummit and #KEEN2013.
We'll be in Las Vegas next week for SXSW's new V2V conference and we'd love to meet up. Drop us a line, or catch us on Twitter to let us know your plans.
Also, check out our founder Jenn Deering Davis' session on Market Like the Movies (Without the Studio Budget), happening Monday, August 12 at 4:30 p.m. PT. Learn how to market your startup using the social media strategies Hollywood has perfected to drum up excitement about TV and movies on social sites like Twitter, Tumblr and Facebook. All without worrying about an unflattering picture of you showing up on the cover of a grocery store gossip mag.
See you in Vegas!
Photo credit: Tumblr founder David Karp's own Tumblr
We've covered how to get the most out of a conference using hashtags as both an attendee and as the host before, but what if you planned to go to a conference and missed it, or can't afford the trip?
Go to the conference website and check someone's feed that you know attended to see what hashtags were used; this will cover all the bases if either source missed one
Search those hashtags to see what the main conference chatter was about:

Making connections: maybe someone you have a good relationship with connected with someone else you'd like an intro to
Notes from presentations/keynotes: find links to SlideShares and recordings
Photos: get a feel for what events were like
Observations about the location: if you're planning to attend in the future, you can remember the restaurants, bars and other sites attendees recommended
If you're familiar with the area and you know in advance you're going to miss the conference, consider tweeting out some suggestions for places to go eat and socialize on the hashtag(s)

See if someone made a Storify of the conference, or consider making one yourself and tweet out the link with the conference hashtag(s)
Run a free TweetReach snapshot report for the main hashtag to see top contributors (you might want to follow them) and what the most retweeted tweets were. Be sure to do this as soon as the conference ends so you can get the best information. (And if you want more, you can buy a full report for $20, no account necessary.)
Ask if anyone has a link to a blog post about the conference from past years; that way you can really get a complete picture of how it changes year over year
Did we miss any good tips? Leave 'em in the comments.